Vistamar School
310.643.7377
https://www.vistamarschool.org/
Open enrollment period: August 1, 2022 – January 17, 2023
Vistamar believes there's a better way to do high school. A college-prep day school serving 260 students in grades 9-12. Vistamar's academic curriculum combines best practices of American independent schools with leading-edge methods drawn from top educational systems around the world. Focus is on teaching students how to think, not what to think.
The Willows Community School
310.773.8895
www.thewillows.org
Open enrollment period: July to June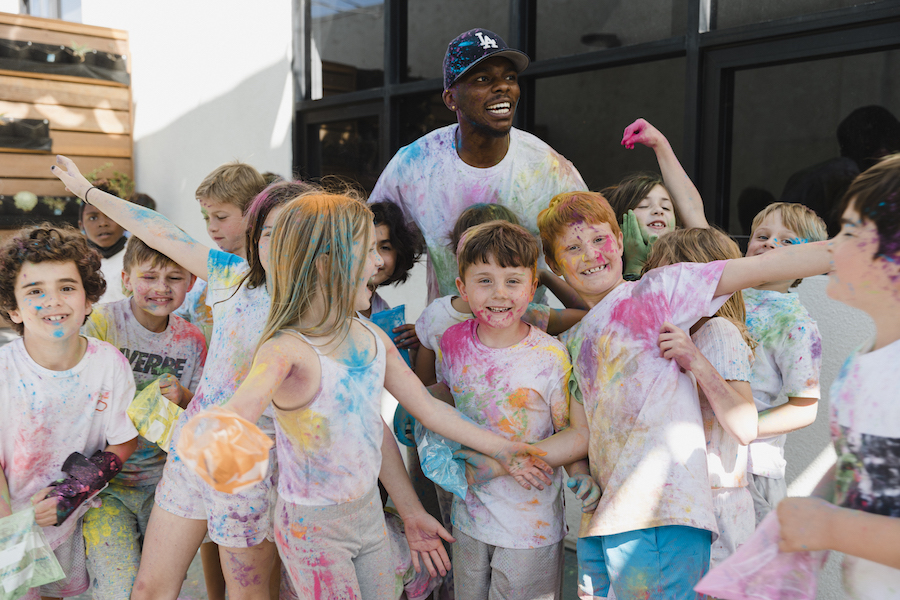 The Willows Community School, located in Culver City, is a Developmental Kindergarten through 8th grade non-profit, co-educational independent school enrolling 465 students annually. Recognized as a balanced, progressive educational leader, the strong academic program incorporates experiential learning, thematic instruction and social emotional learning into cutting-edge curriculum and integrates design thinking, maker, technology, and the arts into the classroom. We believe each child brings our community an extraordinary gift: a curious mind, ready to explore and eager to learn.
Le Lycée Français de Los Angeles
310.836.3464
www.LyceeLA.org
Open enrollment period: Rolling admissions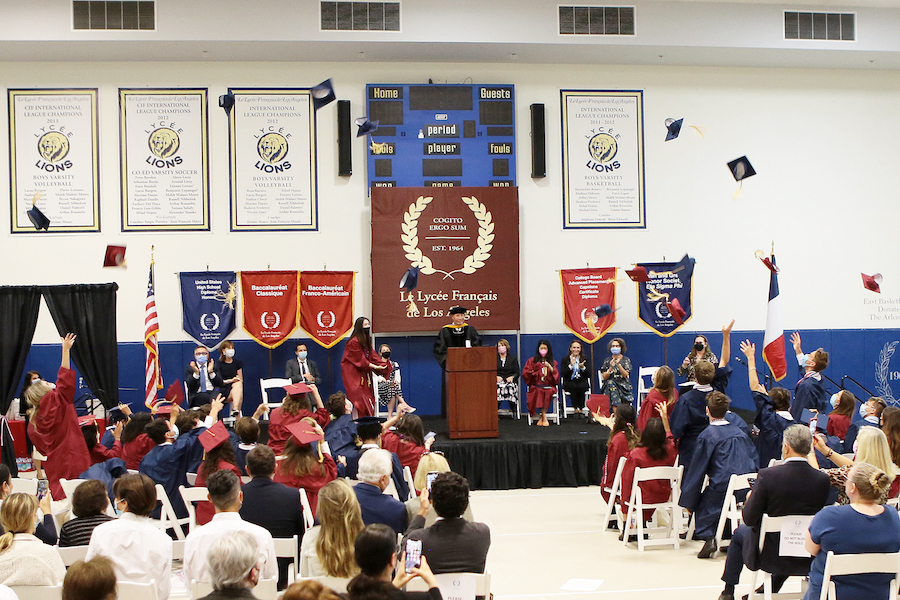 An engaging, international journey for preschool through 12th grade, combining the best of American and French educational systems. No need to speak French to enroll. French and English curriculums offered on six age-appropriate campuses in West LA and Pacific Palisades
St. Matthew's Parish School
310.454.1350
www.stmatthewsschool.com
Open enrollment period: September 12, 2022 – January 6, 2023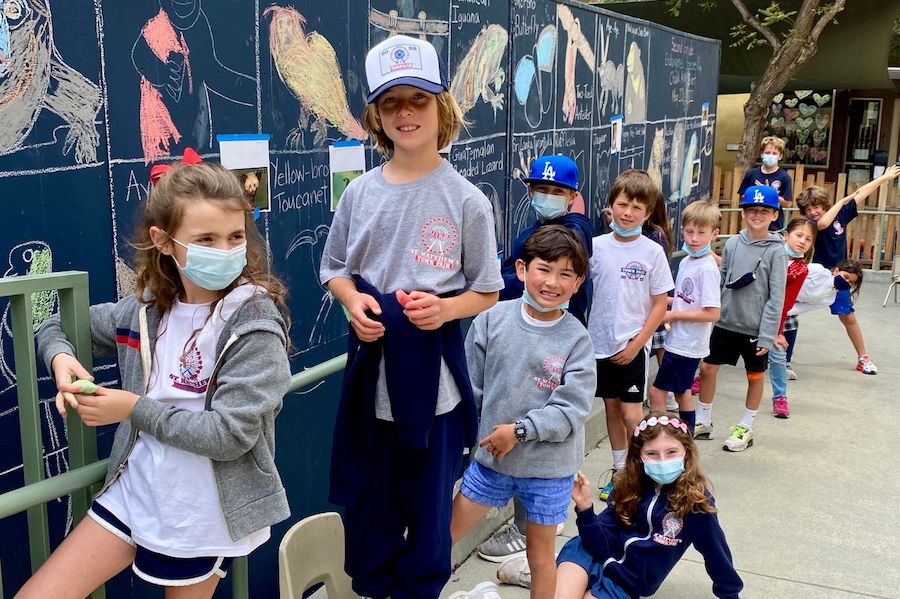 St. Matthew's provides an excellent education through a challenging, caring and balanced program in a nurturing and inspiring environment. Service Learning in a values-based education is emphasized and students of all faith backgrounds are welcome. The School's motto – Serve • Lead • Flourish – expresses our desire for every student to be a person who serves others, both within the School and the larger community.
Pacifica Chrisitan High School
310.828.7015
www.pacificachristian.org
Open enrollment period: Applications Due January 15, 2023. Transfer applications rolling admissions as available
Pacifica Christian is a college-preparatory, Christian, liberal arts high school located in the heart of Santa Monica. Students from all neighborhoods learn to think critically and wisely, instilling heartfelt joy and interest in learning, while encouraging lives of faith, character, and service to the glory of God. Pacifica features 12 varsity athletics sports, world-class visual and performing arts opportunities, and a robust student life experience that allows all students to be known and valued. The Pacifica academic program features special programs in addition to its core liberal arts curriculum, including innovation and entrepreneurship with the Minchin Center, and a three-year Philosophy and Theology program available to students all over the world.
Village School
310.459.8411
www.village-school.org
Open enrollment period: September 1, 2022 – December 9, 2022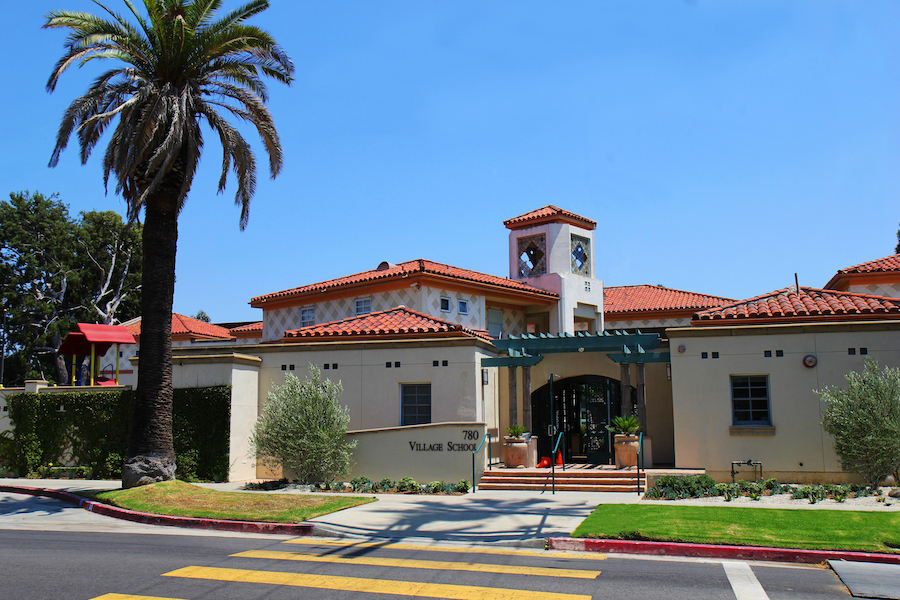 This is childhood. We are a village of students, families, and educators with a common goal: to create a childhood of wonder, joy, and challenge where children expand their minds and hearts, find their greater purpose, and prepare to engage with the wider world. Our Village raises kids who know and care about the world, have high EQs, think outside the box, exercise good judgment, and cultivate an instinct for self-reflection. Village students make decisions with passion and integrity.
The Center for Early Education
323.651.0707
centerforearlyeducation.org
Open enrollment period: Application deadline is December 1, 2022
The Center for Early Education, a socio-economically and culturally diverse independent school for children, toddlers through grade six, strives to graduate students who are joyful, resilient, life-long learners. The Center embraces a philosophy of education that combines a nurturing, inclusive learning environment with an increasingly challenging academic program that addresses the developmental needs of each child. Our urban West Hollywood campus serves 540 students with state-of-the-art instructional spaces, rooftop playgrounds, unique green planting, a gym, field, and underground parking.
A+ Math Tutoring
310.695.6670
https://www.aplusmathtutoring.com
Open enrollment period: Anytime
A+ Math Tutoring provides the highest quality math and science tutoring in the Los Angeles area and has been part of the community for over 8 years. Our carefully-chosen, experienced tutors aim to help students realize their potential and build the confidence that each student has inside themselves. Students are thoughtfully matched with tutors, taking into consideration important details such as communication and learning style.
Calvary Christian School
310.573.0082
calvarychristian.org
Application available 9/16/22 and due 12/16/22
Calvary Christian School is dedicated to the pursuit of academic excellence and the development of Christian values preparing students for leadership and service. Calvary provides an exemplary high school preparatory education for preschool through eighth grade students, and is dedicated to exposing our students to a variety of meaningful experiences and enrichments that help develop the whole child. Our developmental academic program, enrichment classes, nurturing environment, small class sizes, and extracurricular programs combine to provide opportunities for each student to develop his or her personal best academically, physically, emotionally and spiritually.
Westside Waldorf School
310. 454.7064
www.westsidewaldorf.org
Open enrollment period: Through December 9th, 2022
Westside Waldorf School seeks to awaken the true potential of your child's uniqueness and creativity in thought and expression and strives to be in partnership with families in raising confident, compassionate human beings.
Stratford School
424.293.2783
Stratfordschools.com
Open Enrollment : Open Now on rolling basis
Our vision began in 1999 with a passion for teaching and learning, and a desire to create a unique educational experience for children. Today, Stratford School's formula for success lies within its unique combination of high academic standards, culture of care, and passionate educators who foster curiosity and achievement in each student. Stratford School provides an advanced, yet balanced education where children are inspired to be creative problem-solvers, innovators, and leaders.
Eclipse School
310.570.3547
https://www.eclipseschool.org/
Open Enrollment: Open Now on a rolling basis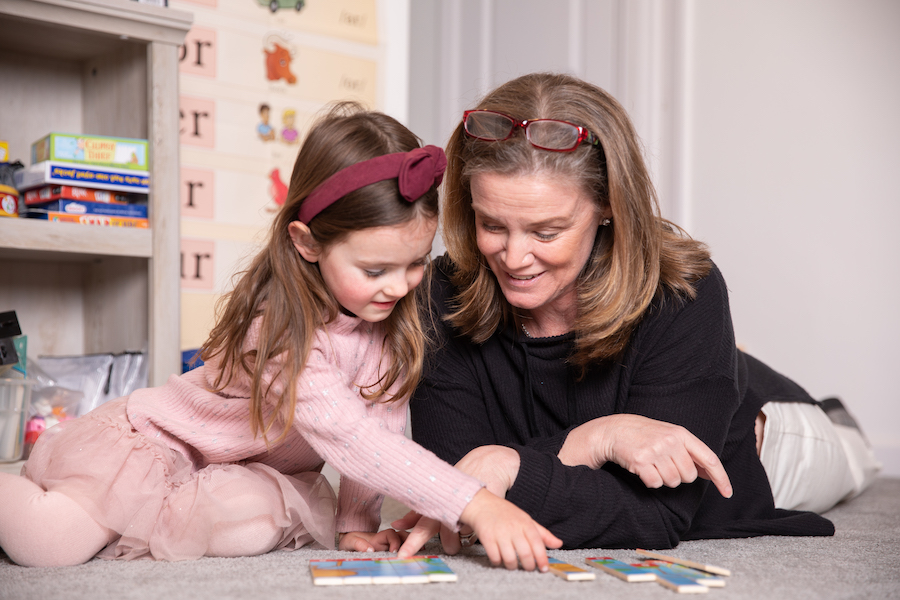 With over 50 years of combined teaching experience, Shea Morris and Beth Reilly are thrilled to introduce Eclipse School and bring a fresh approach to the Los Angeles preschool landscape. Our unique focus on combining foundational skills and developmental learning — with an emphasis on language and literacy — positions Eclipse as a much-needed program on the Westside. We can't wait for you to engage, discover, and succeed at Eclipse School!
Kehillat Israel
310.459.2328
https://www.ourki.org/
Open Enrollment: Open Now
OUR MISSION
Foster a love of learning, creativity, and wonder.
Provide a variety of opportunities for each child to grow at his or her own pace in the physical, cognitive, social, spiritual and emotional domains.
Nurture positive moral and spiritual character development.
Provide consistent opportunities for children to feel valued as competent, successful learners and loved for being who they are.
Instill a love of Israel and positive sense of belonging to the Jewish people.