FILM REVIEW
MISSION IMPOSSIBLE – DEAD RECKONING PART ONE
Rated PG-13
163 Minutes
Released July 11th
The story in this "Mission: Impossible" chapter, "Dead Reckoning Part One", is one that serves the action, and although the screenplay was written in 2019 and the film was shot in 2020-2021, some of the passages have an eerie premonition of events specific to the present: a submarine is sent to the ocean floor by an explosion, its occupants floating lifeless under an Antarctic ice shelf; an automated entity or AI is poised to take over the world by invading human minds and governments.
Director Christopher McQuarrie and star Tom Cruise have worked together now on the last three "Mission: Impossible" movies, in 2015, 2018, and this one. Their style fits together well for this kind of off-the-charts action film. McQuarrie develops his characters and scenes on the fly in response to how the action is flowing, and physicality is very important to his approach. He will often have his actors do many takes with slight changes in character for the same scene. Cruise definitely likes to approach each take "by the seat of his pants," as he is famous for doing his own awe-inspiring daredevil stunts. They two fit together well as a creative team.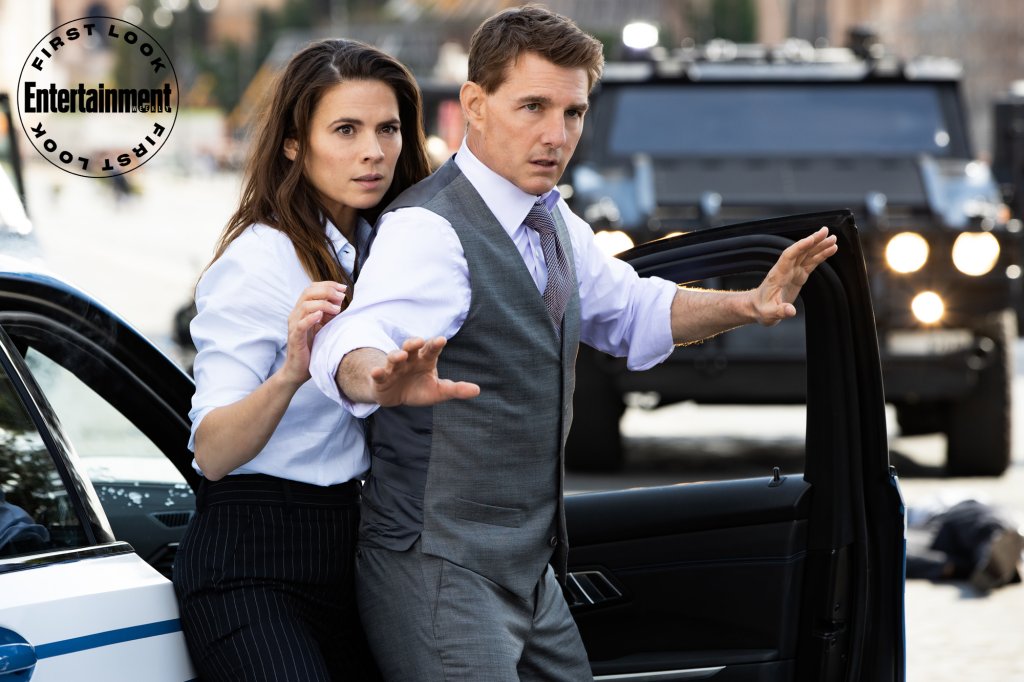 Cruise is a one-of-a-kind human, and I can't decide if he is channeling "Ethan Hunt" or Ethan Hunt is channeling Tom Cruise. It's not really acting – he's living the role, highly skilled and fearless, with a Burt Reynolds intensity and larger-than-life screen persona. If he walked into a casting office to audition for the role of an unknown, casting directors might roll their eyes. At around 60 years old and all of 5'7", Cruise is one of the most dynamic action heroes of all time, a true cinematic shapeshifter who fills the screen with his off-the-charts energy.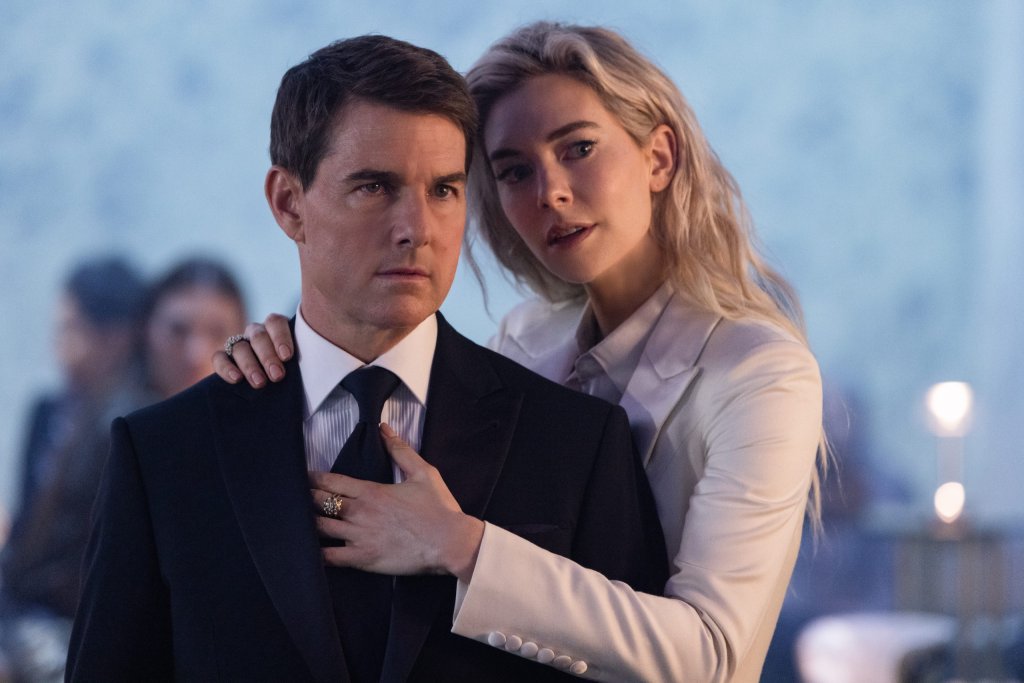 McQuarrie spent his first five years out of high school as a traveling detective, an experience which undoubtedly informs his present career. Then he moved to LA to pursue a career in film, and in 1993 wrote the screenplay for the classic film "The Usual Suspects." His friend Bryan Singer directed that film. That screenplay is touted as one of the best ever written.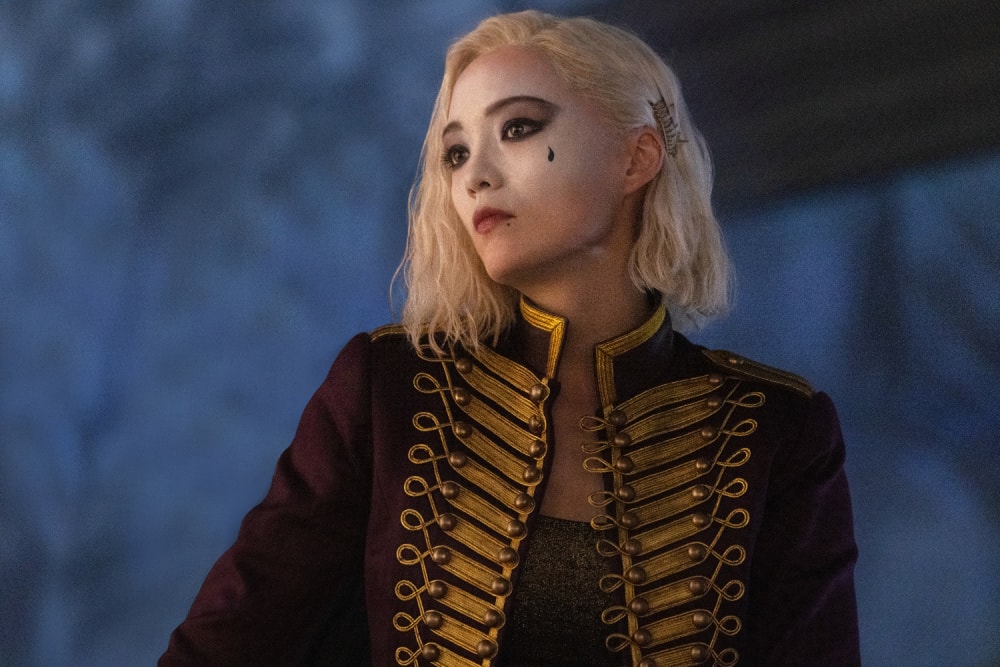 "Mission: Impossible – Dead Reckoning Part One" is an extraordinary action film. What makes it stand apart from other blockbusters, in addition to Cruise's breathtaking stunts, is the awe-inspiring work of the actors. Veteran casting director Mindy Marin has now cast the last three McQuarrie MI films. She grew up around the business, as her grandfather was a respected Hollywood agent, and she's worked in casting since she was 17. Mindy has cast some of the greatest films of our time, and she's also a published writer and producer. This project had the budget to bring together some of the finest actors alive today, and Mindy has done just that.
Among the stellar ensemble is Hayley Atwell, as an international jewel thief named Grace, recruited to the group by Hunt. Atwell endows her role with strength and fearlessness – that is, until she becomes part of Hunt's daredevil action, and then we see her vulnerable side surface more than once. Vanessa Kirby, who was astonishing as Princess Margaret in "The Crown," here reprises her role as the White Widow and pulls off a tour de force in physical acting. Pom Klementieff, whose work in the Guardians of the Galaxy films is amazing, endows the character of Paris with a fluid danger, despite having very little dialogue. Her real life has been full of tragedy and instability, which brings a depth to her work that is remarkable.
It's the incredible work of the ensemble and the awesome visuals that make this movie explode off the screen. The theme is redemption, which is key to all members of the Impossible Mission Force, and where many other blockbusters emphasize family, here, the focus is on the bonds of friendship.
Kathryn Whitney Boole has spent most of her life in the entertainment industry, which has been the backdrop for remarkable adventures with extraordinary people. She is a Talent Manager with Studio Talent Group in Santa Monica. kboole@gmail.com