FILM REVIEW
BLUE BEETLE
Rated PG-13
127 Minutes
Released August 18th
"Whatever you can imagine, I can create," is a line spoken by the superhero suit that installs itself on the hero in Blue Beetle. Perhaps this could be a commentary on AI, or the fundamental basis of cinema or art, and it encapsulates the attitude of director Angel Manuel Soto. This is a superhero film as if created by Beavis and Butthead, or Dumb & Dumber, or by Chuck Lorre, creator of Two and a Half Men and Big Bang Theory. It's relatable, it's messy, it's a little scattered, it's a little raunchy, and it's lovable – a very refreshing take on the plethora of comic book cinema. And the cast, except for Susan Sarandon, who plays the villain, is all Latin or Latin American. Director Soto is from Puerto Rico, and the writer, Gareth Dunnet-Alcocer, is from Queretano, Mexico. The movie includes many references to Latin American pop culture, and even if you don't recognize them, you will enjoy the story. This film was originally planned as a streaming-only release, but Warner Bros decided to put it in theatres on a normally slow late summer weekend, and they could not publicize it using the stars because of the industry strikes.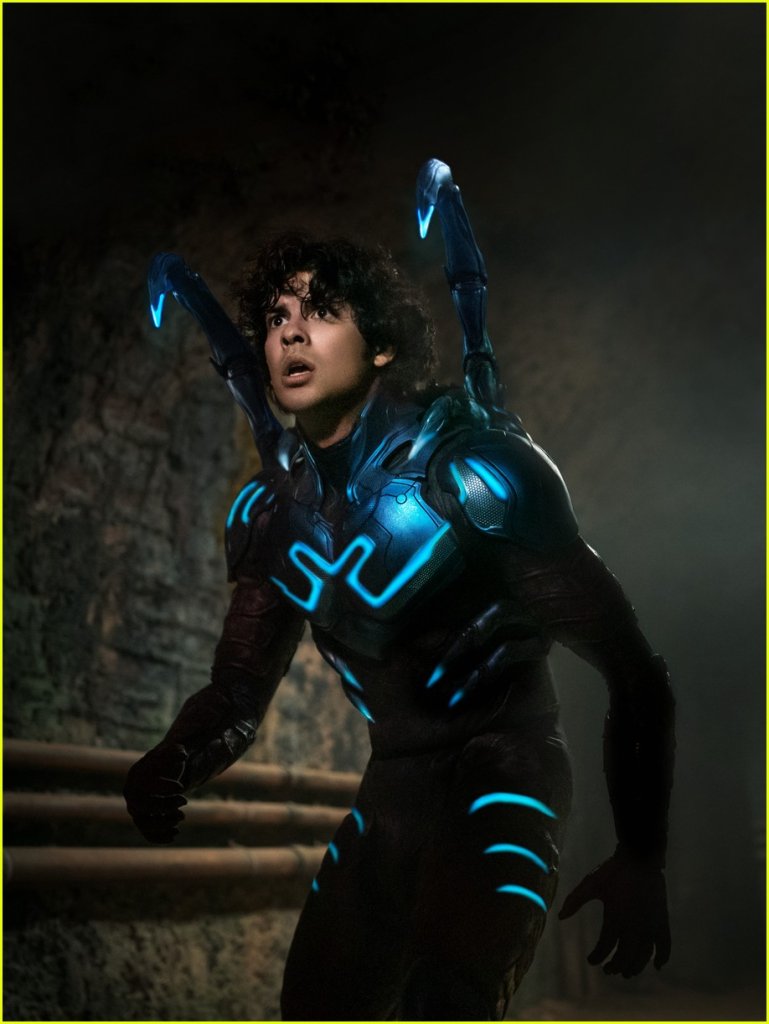 Blue Beetle is a lesser-known DC Comics character who first appeared in the 1930s. with insectoid armor from a symbiotic scarab. The concept in this film is unusual for a superhero film in that the story centers around a family, which is front and center throughout the whole film. The star is "Jaime," played by Xolo Mariduena, who is a college grad just returning home with a degree and no job. His family has great pride in his accomplishment but is close to losing their home. They call Jaime "Cabezon," which means big-headed, but they expect him to lift them from their financial straits. Just in time, Jaime has an encounter with a magic scarab which latches on to him symbiotically, giving him insect-like appendages and of course, superpowers. Even the scene where he becomes the Blue Beetle is comedic. We love to make jokes about appendages growing out of the human body, don't we?
This is the first starring role for Xolo (pronounced "Show-low") Mariduena, at the age of 22. Born and raised in LA, he won his first series regular role in Parenthood when he was only 10 and has played "Miguel Diaz" on Cobra Kai since 2018. After being cast in Blue Beetle, he realized the difference between TV and film. In TV, you have months or years to build a character for an audience, but in film, you only have two hours. Xolo's background is Mexican/Cuban/Ecuadorian, and his family instilled a sense of pride in him to make sure he was part of inclusion and diversity in the industry. Of this role, he says, "The only thing on my mind right now is that he's Latino…I have so much pride in getting to be part of this project."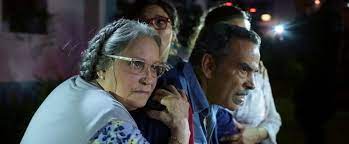 Jaime's movie family are all colorful characters, and the struggle in the movie is not just Jaime's. The whole family is there with him. George Lopez plays his uncle "Rudy" with typical Lopez ebullience – "People think that crossing the border's hard. You know what's hard? The next 20 years!" Rudy says. The stand-out character is "Nana," played by well-known Mexican actress Adriana Barraza. She lights up the screen with her portrayal. I won't give away anything else.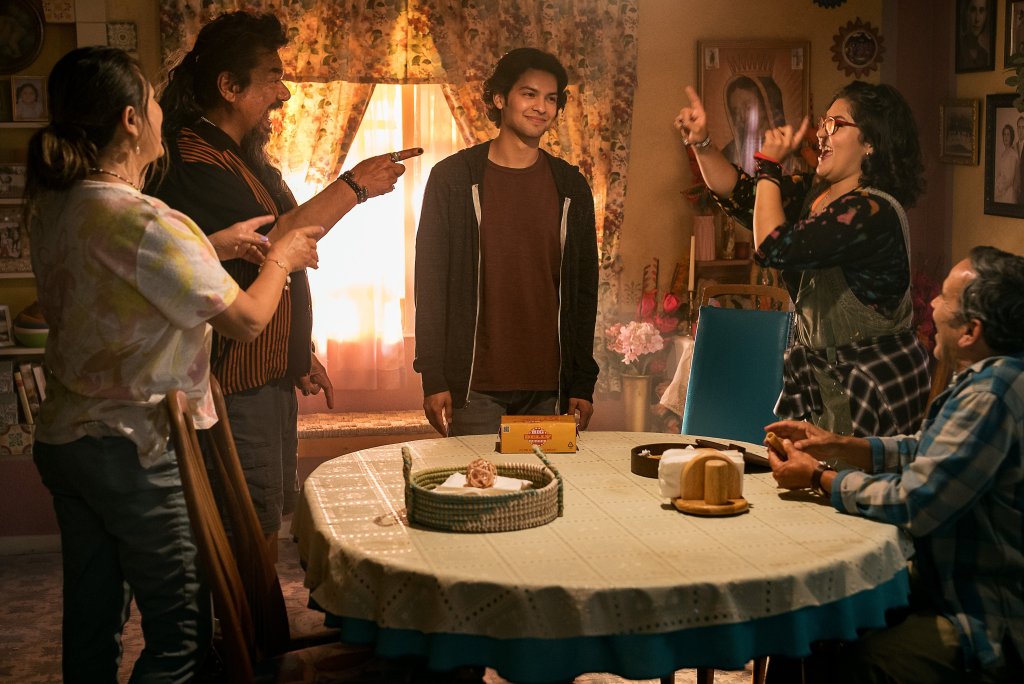 Certainly, Blue Beetle is not the most polished Warner Bros/ DC Comics film. At a budget of only about $100 million, it doesn't have the explosions or the intricate visual effects of most superhero cinema. However, it has something the others don't have – a huge heart. People at my screening loved it. They were laughing, gasping, clapping. This movie brings Latin American culture into the mainstream. Xolo, wise beyond his years, says, "It's really wonderful to have my family feel represented. That's what all great movies do, regardless of ethnicity…when you are able to connect with someone, it means more than just cinema." In the end, the movie family says, "We can cry now." This perhaps gives a voice to the struggle of immigrants through the ages.
Kathryn Whitney Boole has spent most of her life in the entertainment industry, which has been the backdrop for remarkable adventures with extraordinary people. She is a Talent Manager with Studio Talent Group in Santa Monica. kboole@gmail.com