The Music Center Welcomes New Leaders to Its Board of Directors
By Dolores Quintana
The Board of Directors of The Music Center has officially welcomed a cadre of accomplished individuals to its esteemed ranks. This prestigious appointment includes filmmaker Kristin Burr, entrepreneur, writer, and arts advocate Elizabeth Khuri Chandler, healthcare management CEO and consultant Joan Herman, attorney Richard Kendall, non-profit organization CEO Corinne Sanchez, and financier Michael Stockton. These accomplished individuals join The Music Center Board, one of the nation's largest performing arts organizations.
The Music Center holds a prominent place as one of the nation's largest and most influential performing arts organizations. It's renowned for presenting world-class dance performances, delivering nationally recognized K–12 arts learning programs, offering digital arts experiences, and hosting free and low-cost public concerts and events. In addition to its rich programming, The Music Center expertly manages four theaters, Jerry Moss Plaza and Gloria Molina Grand Park, on behalf of the County of Los Angeles.
The Music Center's newest Board members bring a wealth of diverse experiences and a deep appreciation for the arts. These appointments were celebrated by Cindy Miscikowski, the Chair of The Music Center Board, who emphasized the positive impact of the arts on their lives and careers.
She underscored the significance of their arts-infused experiences, ranging from being performers themselves to serving on boards of arts organizations, and how their unique backgrounds and professional expertise will significantly benefit The Music Center as it continues to evolve and grow.
With the addition of these six distinguished members, The Music Center's Board of Directors now stands strong with 48 members. They are all poised to lead The Music Center into its next era, which includes preparations for its 60th anniversary in 2024. This milestone reflects the organization's ongoing commitment to enriching the lives of Angelenos through the arts. Introducing the New Board Members: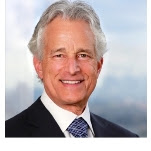 Richard Kendall: Attorney Richard Kendall's lifelong dedication to the arts began at the age of 12 when he attended his first opera, Giacomo Puccini's Madame Butterfly, with his grandmother at the Metropolitan Opera in New York. Kendall, a partner at Kendall Brill & Kelly LLP, brings over 30 years of complex litigation experience to The Music Center's Board. He has also served as a board member of BroadStage, making him well-attuned to the challenges facing performing arts venues. His commitment extends to philanthropic endeavors, including the Human Rights Watch Southern California Committee and serving on the boards of Legal Aid Foundation of Los Angeles and Western Center on Law and Poverty.

Kristin Burr: As a film producer, Kristin Burr fondly recalls traveling from Santa Monica to Downtown Los Angeles as a teenager to attend performances at The Music Center. Her profound experiences at The Music Center's Dorothy Chandler Pavilion and world-class ballet performances left an indelible mark. Now leading her own film production company, Burr aims to introduce Hollywood associates to the wealth of performing arts experiences that The Music Center offers. Her philanthropic work, inspired by her brother with special needs, fuels her commitment to expanding The Music Center's supporter base.

Elizabeth Khuri Chandler: Entrepreneur and art enthusiast, Elizabeth Khuri Chandler's lifelong passion for the arts, includes early experiences in gymnastics, violin, and dance. As a writer, she covered ballet and contemporary dance for publications like the Los Angeles Times Sunday Magazine and Orange County Weekly, many of which were held at The Music Center. Chandler's co-founding of Goodreads, an online book club and social networking website, demonstrates her knack for bringing communities together. She hopes to cultivate a new generation of performing arts aficionados during her tenure on The Music Center's Board and draw inspiration from her great-great-grandmother Dorothy Buffum Chandler's vision in building The Music Center.

Joan Herman: President and CEO of Herman and Associates, LLC, Joan Herman's awe at discovering The Music Center upon moving to Los Angeles over 25 years ago drives her commitment to enriching lives through the performing arts. She not only joins The Music Center's Board of Directors but also actively contributes to Center Dance Arts, a support group dedicated to promoting dance in Los Angeles. In addition to her leadership roles, Herman serves as immediate past board chair for the Venice Family Clinic, a board member of Everybody Dance LA!, Thrive Scholars, and a member of the Board of Councilors at USC Glorya Kaufman School of Dance.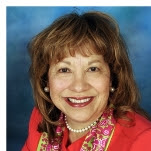 Corinne Sanchez: Corinne Sanchez's journey in the performing arts began during her college years when she participated in teatro, a form of activism through street performances. Her commitment to social awareness and political messaging through the arts led to a career spanning four decades in non-profit organization administration. Currently serving as president and CEO of El Proyecto del Barrio, Inc., she aims to make the performing arts more accessible to the county's BIPOC Angelenos and utilize the arts to convey uplifting and thought-provoking messages. Sanchez also holds leadership roles in various organizations, including the Los Angeles County Workforce Development Board, the California Primary Care Association, and the Latina Lawyers Bar Association (LLBA).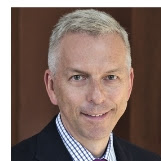 Michael Stockton: A business leader who relocated to Los Angeles from Washington, D.C., over a decade ago, Michael Stockton and his wife found a sense of community within The Music Center. They view The Music Center as a unifying force in Los Angeles and appreciate its commitment to bringing the arts to local classrooms. Stockton, a senior vice president in the Fund Business Management Group of Capital Research and Management Company, has also been involved in the performing arts himself, playing the electric guitar in a Bay City Rollers cover band during his youth. He hopes to inspire local youth through The Music Center's Spotlight program.
These new Board members' differing backgrounds and profound appreciation for the arts are set to enhance The Music Center's ongoing mission to deepen the cultural lives of every resident in Los Angeles County.
The Music Center's dedication to convening artists, communities, and ideas aims to enrich the cultural lives of all Los Angeles County residents. As a $70 million non-profit performing arts organization, The Music Center consists of two divisions: TMC Arts and TMC Ops. TMC Arts offers year-round programming inside The Music Center's theaters, at Jerry Moss Plaza, Gloria Molina Grand Park, schools, and various locations throughout Los Angeles County. TMC Arts encompasses world-class dance performances, free and affordable public concerts, live and digital K–12 arts education programs, workshops, interactive experiences, and special events. TMC Ops expertly manages theaters, the Plaza, and Gloria Molina Grand Park, totaling $2 billion in county assets, on behalf of the County of Los Angeles. The Music Center is also the proud home of four renowned resident companies—Center Theatre Group, Los Angeles Master Chorale, LA Opera, and LA Phil. For more information, visit musiccenter.org.