Patients and Staff Come Together for a Day of Costumes, Treats, and Therapy Animals
By Keemia Zhang
The UCLA Santa Monica Medical Center celebrated Halloween with their patients on October 31, featuring goody bags and spooky decorations, with therapy animals and nurses in full costumes. Nurses and other staff members dressed up as characters from hit films like Barbie and Toy Story, with Spirit Halloween providing costumes to children free of charge.
Workers from various departments (including Hospital Administration, ​​P-FAC, and Facilities) volunteered to run Halloween-themed tables, putting together gifts and goody bags with their personal funds. In attendance were Janet Rimicci, Director of the UCLA Santa Monica Medical Center, Laila Ramji, a child life specialist at UCLA Santa Monica, and Jennifer Dobkin, Manager of UCLA Health's People-Animal Connection.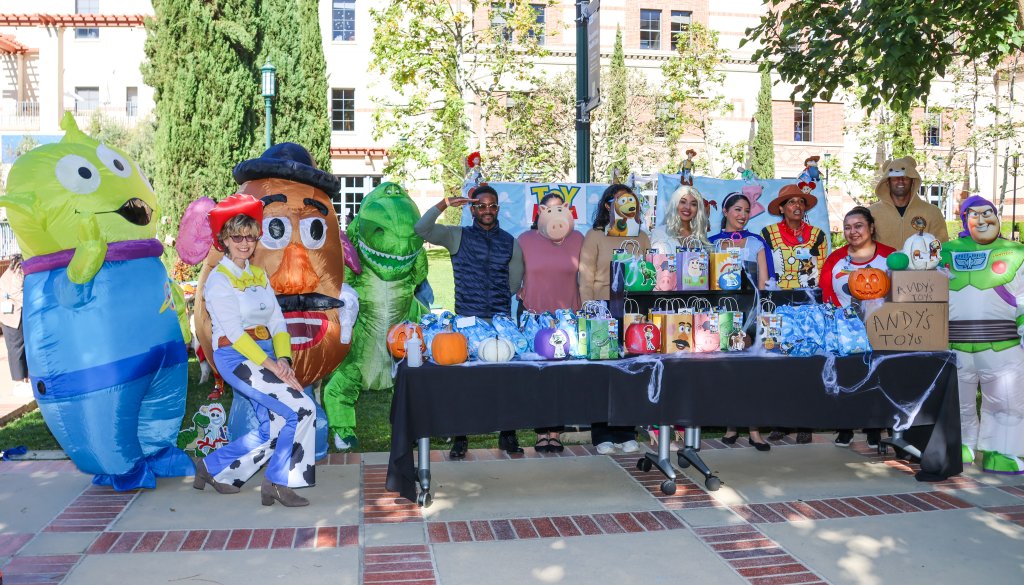 Decorations for the tables included a blow-up display witch, an elaborate astronaut balloon diorama, and a complete Oogie-Boogie sculpture to boot. "It's a group effort, it's a team effort. said one nurse. "Some brought in cards, someone brought in bubbles, somebody brought in coloring books."
The event is planned by Pediatrics a month in advance, keeping in mind both fun and accessibility for the young patients – for instance, not all kids could consume candy for medical reasons, so treats included toys and puzzles. "We love it; we love to see smiles on the children's faces."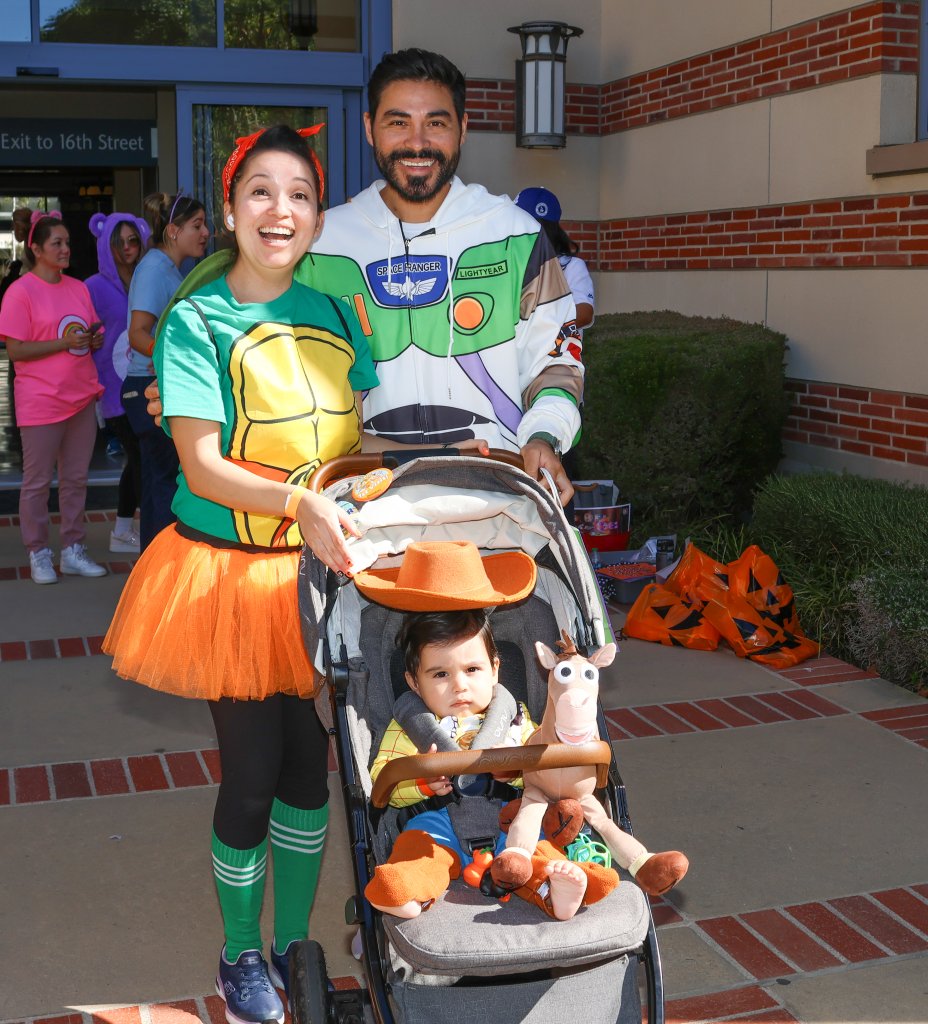 The celebration also featured therapy pets, including multiple costumed dogs and a mini-horse dressed as Dorothy from the Wizard of Oz. "We provide patient visits for all of the patients and staff in both hospitals," explained Dobkins, who cites the animals as a "nice mental break" for both patients and staff. "Our goal is to get to 100 teens. We are primarily donor-funded; donor support would really help us get to that mark."
UCLA Santa Monica hosts holiday-themed events regularly in an attempt to bring a sense of normalcy to the lives of young patients. "I'm very excited about it because we didn't think we were gonna do anything [for Halloween]," remarked one parent. "It's fun to see stuff like this. It's definitely a ten. I love it."
Members of the public can support the machine of ChildLife and PAC by donating viatheir web pages. ChildLife also offers an Amazon Wishlist in preparation for the upcoming holidays, giving donors a chance to buy gifts for patients of all ages.