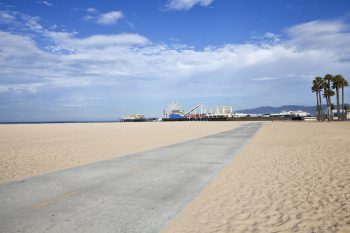 LA County COVID-19 cases over 1,000 By Sam Catanzaro The director of public health for Los Angeles County is advising...
Newsletter
Subscribe to our newsletter to receive the latest news and events in Santa Monica and the surrounding areas!
As we help to keep each other healthy by staying home in Santa Monica, Brock On Your Block and the...
Read more
Beach bike path, Ocean Front Walk close as well By Sam Catanzaro Santa Monica beaches are closing following an LA...
Read more